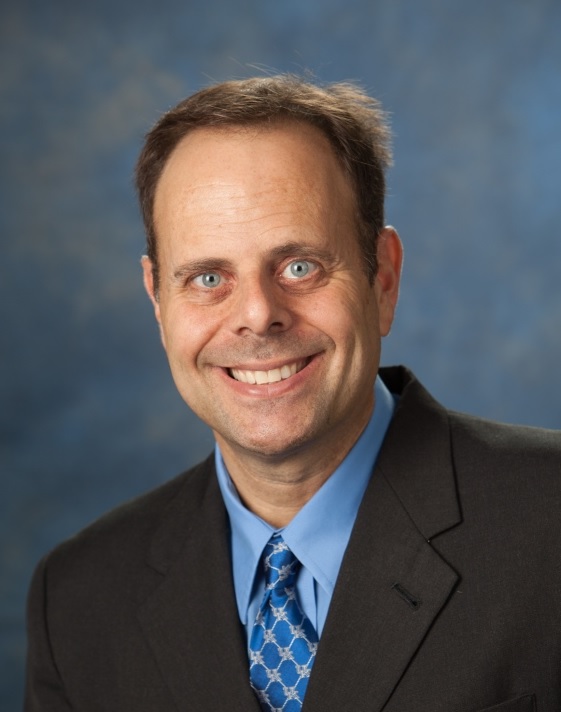 Associate Professor of Economics
Dr. Aaron Yelowitz is an associate professor in the Department of Economics at University of Kentucky and the associate director of the John H. Schnatter Institute for the Study of Free Enterprise. He also is a joint faculty member in the Martin School of Public Policy and Administration at University of Kentucky and an adjunct scholar with the Cato Institute. He serves on the editorial boards for Journal of Labor Research, Public Finance Review, and Inquiry.
Dr. Yelowitz received his Ph.D. from MIT in 1994, and has previously worked at UCLA as an assistant professor. He has published articles in the Journal of Political Economy, Quarterly Journal of Economics, Journal of Health Economics, Journal of Public Economics, Journal of Human Resources, Economic Inquiry, Journal of Policy Analysis and Management, Southern Economic Journal, Contemporary Economic Policy, Real Estate Economics, Cityscape, Economics Letters, Applied Economics Letters, Economic Development Quarterly, Health Services Research, Health Economics, Empirical Economics, and Pediatric Neurology. He has taught graduate classes on public economics and health economics, and undergraduate classes on labor economics, public economics, housing economics and poverty and welfare programs.
news
2017's Most & Least Independent States
Richie Bernardo, Senior writer, at WalletHub has an analysis today on "2017's Most & Least Indepenent States" that includes my commentary.
Read more →
Is it fair that some states are more dependent on the Federal Government than others?
As an economist, I tend to focus on "positive statements" about the way the world actually is, rather than on "normative statements" about the way the world should be. The ability to make sweeping conclusions about dependence on the federal government is more complicated than most people think. We can think about welfare programs with large federal outlays -- for example, the Supplemental Nutritional Assistance Program (SNAP) is fully funded by the federal government -- and the percentage of households participating at the state level. In 2015, 11.3% of households in the U.S. participated in SNAP, with three states -- Oregon, Mississippi, and New Mexico -- having participation rates above 15%, while seven states -- Wyoming, New Hampshire, North Dakota, Utah, Kansas, Colorado, and Montana -- has participation rates below 7.5%. Thus, federal funding tends to flow away from states with low participation and flow to states with high participation.
Generally speaking, this is typically related to a state's income level; for example, Mississippi has high participation in SNAP and is one of the poorest states, while New Hampshire has low participation and is one of the richest states. However, economists also focus on tax expenditures in addition to direct outlays. Tax expenditure is essentially government spending through the tax code; put differently, taxes that are not paid to the federal government because of the way the tax code is organized. For example, some of the largest tax expenditures are for employer provided health insurance and home ownership. Unlike the SNAP example, such tax expenditures tend to favor more affluent states.
What tips do you have for a person that wishes to increase his/her financial independence? What are some first steps?
For all the gimmicks about financial independence and getting rich, it's the unspectacular story that matters the most. You shouldn't buy into "get rich quick." Rather, "get rich slow." What I mean by this is that small steps -- like paying down high interest debt such as credit cards and contributing money to tax-preferred accounts like 401(k)s -- allows you to harness the power of compound interest. If a 25-year-old made a one-time contribution of $5,500 to a Roth IRA in 2017 and the returns in the stock market averaged 7% per year, that contribution would swell to more than $82,000 by the time she retired. The first steps on financial independence that I discuss with my undergraduate students are always about paying down debt and saving money in tax-preferred accounts.
What tips do you have for a person that wishes to reduce his/her job dependency? Should they try to join the "gig" economy?
The biggest hedge against job dependency is to be mobile. To me, this really means two things. First, our economy is extremely dynamic and it's hard to know what jobs will be "good jobs" in the future. Ten years ago, for example, who would have envisioned the disruption to the taxi industry from Uber and Lyft? Although nothing is certain, a credible literature in economics has demonstrated that the return to additional years of education is quite high -- on the order of 7-10% per additional year.
Having more "human capital" is a good hedge against an uncertain labor market, and allows you to more easily transition across jobs and tasks. Second, you should be prepared to literally get up and go. Some of the most prominent economists in the profession have carefully documented that improving your fortunes depends critically on where you live. Some parts of the country -- for example the Appalachian region of the U.S. -- has extremely low mobility, and the people who live there are extremely dependent on a small set of employers in shrinking industries. There are very few barriers to entry for workers to enter the "gig" economy, which would likely put downward pressure on wages or wage growth.
Download the commentary.
vita
Education
8/1990-5/1994
9/1987-6/1990
B.A., Business Economics
University of California, Santa Barbara
Graduated with High Honors
Experience
7/2001-present
Associate Professor of Economics
University of Kentucky
Taught classes in public finance (graduate and undergraduate level), health economics (graduate and undergraduate level), real estate economics (undergraduate level), labor economics (undergraduate level), and intermediate microeconomics (undergraduate level).
2008-present
Adjunct Scholar
Cato Institute
See my profile
7/1994-6/2001
Assistant Professor of Economics
University of California, Los Angeles
Taught classes in public finance (graduate and undergraduate level).
Other Links
contact

Contact info
Name: Aaron Yelowitz
Address: University of Kentucky, Department of Economics, Gatton School of Business and Economics, Lexington KY, 40506-0034
E-mail: aaron@uky.edu
Phone: 859-257-7634