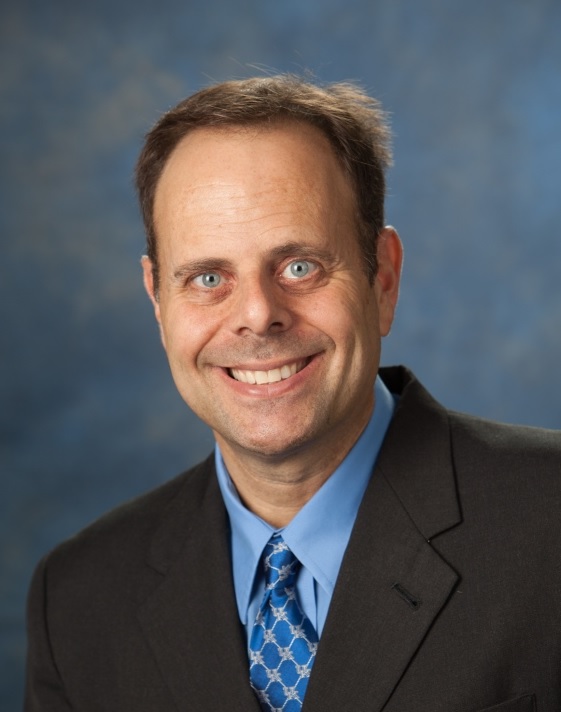 Professor of Economics
Dr. Aaron Yelowitz is a professor in the Department of Economics at the University of Kentucky and the director of the Institute for the Study of Free Enterprise. He is also a joint faculty member in the Martin School of Public Policy and Administration at the University of Kentucky and a senior fellow with the Cato Institute. He serves on the editorial boards for Journal of Labor Research, Public Finance Review, and Inquiry.
Dr. Yelowitz received his Ph.D. from MIT in 1994 and has previously worked at UCLA as an assistant professor. He has published articles in economics and health-related journals including the Journal of Political Economy, Quarterly Journal of Economics, Journal of Health Economics, Journal of Public Economics, Journal of Human Resources, Journal of Policy Analysis and Management, Health Services Research, Health Economics, and Inquiry. He has taught graduate classes on public economics and health economics and undergraduate classes on health economics, labor economics, public economics, housing economics, and poverty and welfare programs.
news
Calorie Counts on Restaurant Menus
CQ Researcher recently published a readable report targeted toward college students on the Fast-Food Shakeout. As part of the pro/con discussion on calorie counts, I offered my insights based on my 2016 Cato study.
Read more →
Con - Aaron Yelowitz - Professor of Economics, University of Kentucky; Senior Fellow, Cato Institute.
Written for CQ Researcher, February 2019
Obesity is on the rise in the United States. In 1999, 30.5 percent of American adults were considered obese, a term that refers to a 5-foot-10-inch male weighing over 210 pounds or a 5-foot-4-inch female weighing over 175 pounds. By 2015, that had jumped to an alarming 39.6 percent. Although the economic costs of obesity vary widely, some argue that they justify government intervention. Before heeding their advice, lawmakers should take a good look at the results of past efforts.
One form of government intervention is the requirement that restaurants and other eating establishments publish calorie information on their menus to inform patrons about nutrition in order to prompt them to make healthier choices. The Affordable Care Act, better known as Obamacare, included this requirement, which took effect in 2018.
In a recent study for the Cato Institute, I explored whether such mandates actually reduce obesity. My work drew upon well-respected, public-domain surveys between 2003 and 2012 involving nearly 300,000 adult respondents in 30 large cities. The results are clear: Menu mandates have very little impact on body weight, obesity or other health-related outcomes. Based on the data, for example, the average menu mandate helps a 5-foot-10-inch, 190-pound adult male reduce his weight by only half a pound.
For virtually all groups, the long-term impact of menu mandates is essentially zero. When menu mandates do affect people's weight, it is generally only in the short term, through a "novelty effect" that wears off quickly. Even groups thought to experience the largest gains in knowledge from the mandates exhibit no significant changes in weight.
New York City highlights this futility. During his tenure, former Mayor Michael Bloomberg spearheaded multiple efforts at improving public health, including a menu mandate that took effect in 2008. Despite these efforts, New Yorkers' body weights and obesity increased.
None of this is surprising. Advocates for menu mandates wrongly assume that consumers make dining choices in extreme ignorance of how choosing a cheeseburger over a salad will affect their health. For many years, virtually all major restaurant chains have offered downloadable apps that allow health-motivated consumers to obtain detailed nutrition information.
Consumers weigh many factors besides nutrition - such as the taste of food or its pricing - in making their choices, and the evidence reveals that they do not act much differently when calories are displayed on the menu.
Download the pro/con article and Cato study.
vita
Education
8/1990-5/1994
9/1987-6/1990
B.A., Business Economics
University of California, Santa Barbara
Graduated with High Honors
Experience
7/2018-present
Professor of Economics
University of Kentucky
Taught classes in public finance (graduate and undergraduate level), health economics (graduate and undergraduate level), real estate economics (undergraduate level), labor economics (undergraduate level), and intermediate microeconomics (undergraduate level).
7/2017-present
Director
Institute for the Study of Free Enterprise
2017-present
Senior Fellow
Cato Institute
2008-2017
Adjunct Scholar
Cato Institute
7/2001-6/2018
Associate Professor of Economics
University of Kentucky
7/1994-6/2001
Assistant Professor of Economics
University of California, Los Angeles
Other Links
contact

Contact info
Name: Aaron Yelowitz
Address: University of Kentucky, Department of Economics, Gatton School of Business and Economics, Lexington KY, 40506-0034
E-mail: aaron@uky.edu
Phone: 859-257-7634