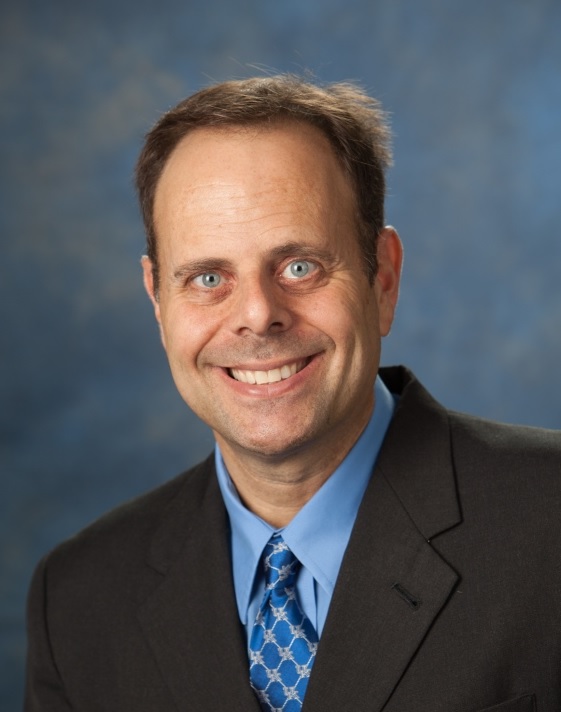 Professor of Economics
Dr. Aaron Yelowitz is a professor in the Department of Economics at the University of Kentucky. He is also a joint faculty member in the Martin School of Public Policy and Administration at the University of Kentucky, a senior fellow with the Cato Institute, and a research fellow with the Institute of Labor Economics (IZA). He serves on the editorial boards for Journal of Labor Research, Public Finance Review, and Inquiry.
Dr. Yelowitz received his Ph.D. from MIT in 1994 and has previously worked at UCLA as an assistant professor. He also previously served as director of the Institute for the Study of Free Enterprise at University of Kentucky. Under his leadership, ISFE received $3 million gift from the Joseph W. Craft III Foundation. He has published articles in economics and health-related journals including the Journal of Political Economy, Quarterly Journal of Economics, Journal of Health Economics, Journal of Public Economics, Journal of Human Resources, Journal of Policy Analysis and Management, Health Affairs, Health Services Research, Health Economics, and Inquiry. He has taught graduate classes on public economics and health economics and undergraduate classes on health economics, labor economics, public economics, housing economics, and poverty and welfare programs.
Dr. Yelowitz's research has been featured in print publications such as the New York Times, Wall Street Journal, Forbes, MarketWatch, Investor's Business Daily, the National Review, the Daily Caller, the Washington Times, the New York Post, the New York Daily News, the Orange County Register, the Houston Chronicle, the Boston Globe, the Louisville Courier Journal, the Washington Post, and the Los Angeles Times. He has also appeared on CNN's OutFront, CNBC's Street Signs, National Public Radio, KET's Kentucky Tonight, and WKYT's news hour. Dr. Yelowitz has also testified to the U.S. Senate Committee on Small Business & Entrepreneurship on franchising, to the Louisville City Council, Labor & Economic Development Committee on minimum wages, and as an expert witness in a number of cases.
news
Interview with CNN's Erin Burnett
I recently spoke with Erin Burnett of CNN's OutFront about my recent Health Affairs study "Strong Social Distancing Measures In The United States Reduced The COVID-19 Growth Rate."
Read more →
State and local governments imposed social distancing measures in March and April of 2020 to contain the spread of novel coronavirus disease 2019 (COVID-19). These included large event bans, school closures, closures of entertainment venues, gyms, bars, and restaurant dining areas, and shelter-in-place orders (SIPOs). We evaluated the impact of these measures on the growth rate of confirmed COVID-19 cases across US counties between March 1, 2020 and April 27, 2020. An event-study design allowed each policy's impact on COVID-19 case growth to evolve over time. Adoption of government-imposed social distancing measures reduced the daily growth rate by 5.4 percentage points after 1–5 days, 6.8 after 6–10 days, 8.2 after 11–15 days, and 9.1 after 16–20 days. Holding the amount of voluntary social distancing constant, these results imply 10 times greater spread by April 27 without SIPOs (10 million cases) and more than 35 times greater spread without any of the four measures (35 million). Our paper illustrates the potential danger of exponential spread in the absence of interventions, providing relevant information to strategies for restarting economic activity.
View the national social distancing study and the supplemental appendix.
vita
Education
8/1990-5/1994
9/1987-6/1990
B.A., Business Economics
University of California, Santa Barbara
Graduated with High Honors
Experience
7/2018-present
Professor of Economics
University of Kentucky
Taught classes in public finance (graduate and undergraduate level), health economics (graduate and undergraduate level), real estate economics (undergraduate level), labor economics (undergraduate level), and intermediate microeconomics (undergraduate level).
7/2017-present
Senior Fellow
Cato Institute
1/2021-present
Research Fellow
IZA Institute of Labor Economics
7/2017-7/2019
Director
Institute for the Study of Free Enterprise
2008-2017
Adjunct Scholar
Cato Institute
7/2001-6/2018
Associate Professor of Economics
University of Kentucky
7/1994-6/2001
Assistant Professor of Economics
University of California, Los Angeles
Other Links
contact

Contact info
Name: Aaron Yelowitz
Address: University of Kentucky, Department of Economics, Gatton School of Business and Economics, Lexington KY, 40506-0034
E-mail: aaron@uky.edu
Phone: 859-257-7634